What Kaišiadorys Means To Me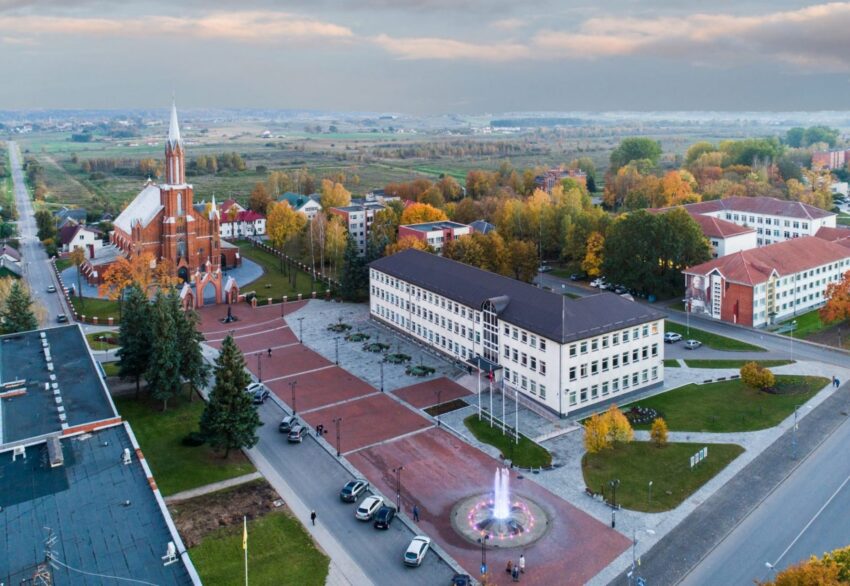 The following mémoire comes courtesy of Sean Shepard, an American married to a Lithuanian woman. Sean and his wife live in the United States but hope to settle down in the small town of Kaišiadorys one day. This is his reflection on his first experiences of Lithuania, and how his opinions have changed over time.
---
2006: The first-ever visit to Lithuania
It was only about a two-hour flight from London, and I honestly had no idea what I was in for. I had been all over Western Europe, lived for years in The Netherlands, and visited Poland once. This would be my very first trip to Lithuania. It was summer, 2006, and I was in London visiting my girlfriend, Nijole, who was originally from Kaunas, Lithuania. We found incredibly cheap tickets from London Stansted to Kaunas and decided to go and spend a few days with her family there.
Before my trip to England (from the USA), I bought the Bradt travel guide to Lithuania; it was a fairly thick book, just over 300 pages, so I figured there would be tons to do there as a tourist.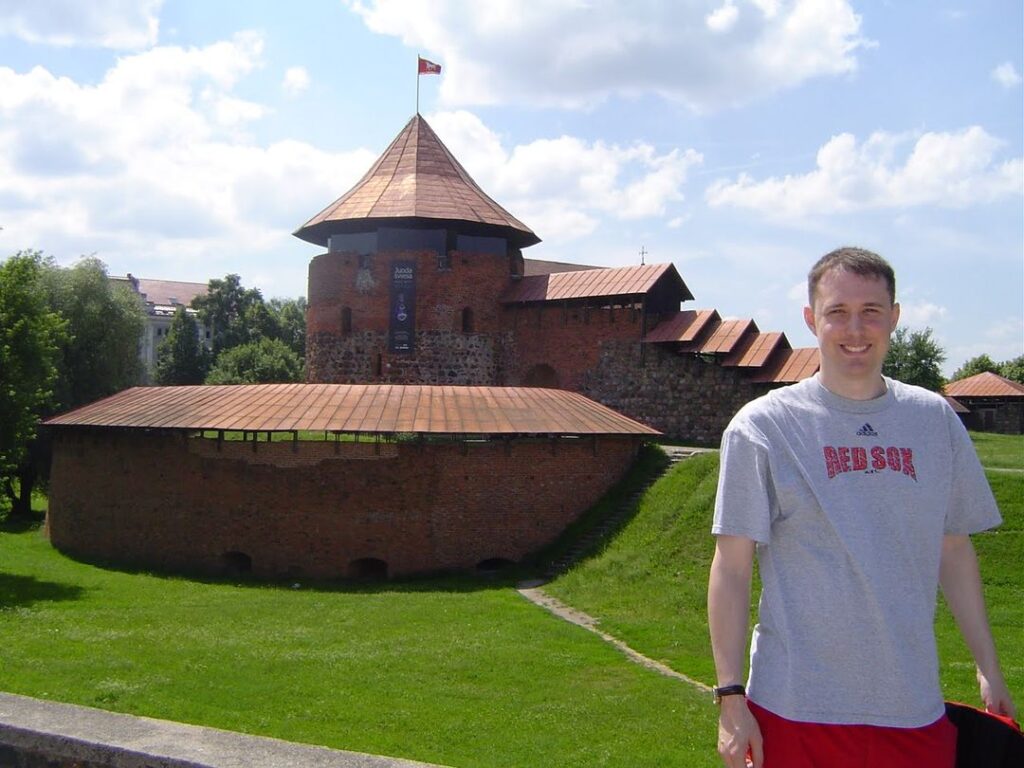 We landed in Kaunas on time. The first thing that made me chuckle was passport control. It seemed like they were not exactly used to seeing an American passport! The agent looked at it, put it under special light, looked at it again, then asked me where I was coming from and why. I found this all slightly amusing, as I had traveled in Europe for years and had never had much more than a quick glance at my passport from an border agent. After I explained that I was there for a few days with my girlfriend, all was well.
A family member picked us up and we headed to Palemonas (where Nijole's mother lived). For those unaware, Palemonas is a neighborhood located about 10 miles (16km) east of the Kaunas city center. During the short drive there I became incredibly aware of one thing: I had ZERO knowledge of the Lithuanian language besides a simple 'labas' greeting and how to say 'thank you'. Nijole's family spoke zero english, and so it became quite clear that this would slow me down!
A challenging environment for a foreigner
My first sight of Kaunas en route to Palemonas was interesting. It looked like the pictures I had seen of old, Soviet buildings with a few newer ones mixed in. At one point, we drove past a giant construction area and a building that was unfinished, but looked quite old. I was told that it was supposed to be a hotel during the end of the Soviet times, but after Lithuania declared its' independence, the workers just never came back!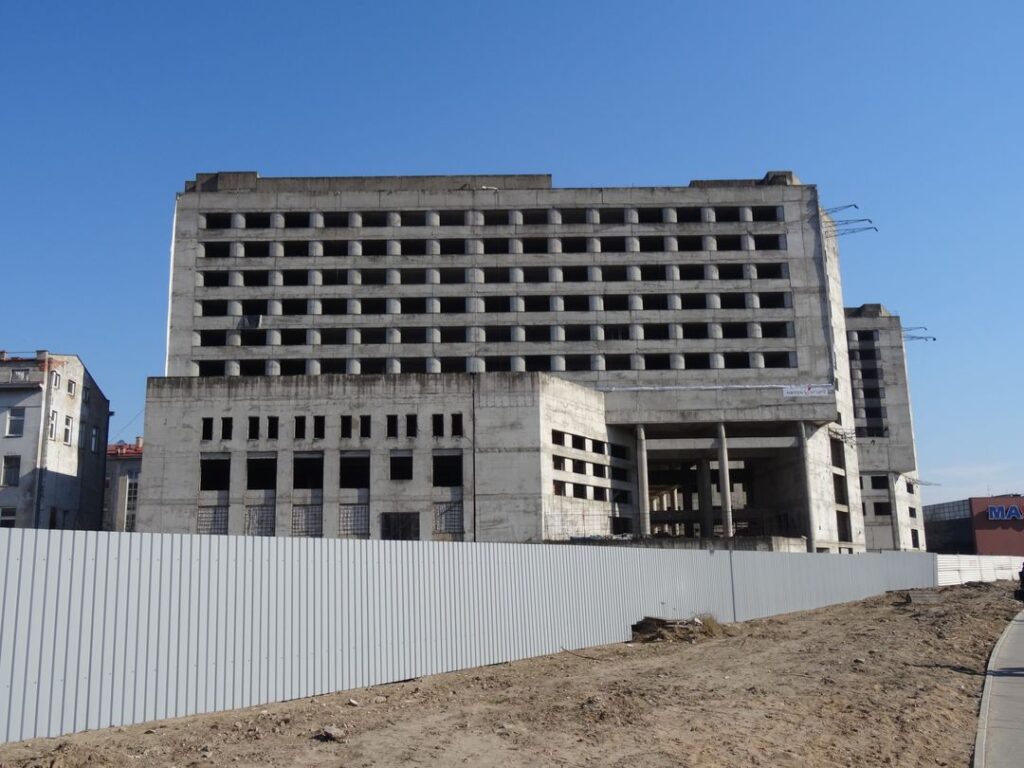 The experience of meeting my girlfriend's family was … interesting. Again, I spoke no Lithuanian and they, in turn, spoke no english! I could tell they were very hospitable – more so than I had ever encountered during any of my travels. They wanted me to try everything, and were constantly putting food and drink in front of me!
The next day, we went from Palemonas to the center of Kaunas. The microbus ride to the center was very interesting and I realized at that moment that, had I not been with a native Lithuanian speaker, I would have been unaware of:
Where the bus was going
How much it cost
How to pay or even how to 'hail' the bus to stop!
During my next few days there, I realized that, as a tourist, this was not the easiest place to get around with buses. There was a very big language barrier, and I was constantly in situations where the other party did not speak English. I was so happy to have a native speaker with me!
Kaunas in 2006 was a very different place than it is today. Laisves Aleja existed, but for me, it was really just a long street with some random shops and restaurants. Kaunas castle was cool to see, but didn't really have a "wow factor". Overall, Kaunas was nice, but didn't seem very "alive" to me. During my first trip, we visited Vilnius, as well, and I was left with a similar impression: A nice city, which I could see and check off of my list.
I found staying in Palemonas to be a challenge. It was far enough away from central Kaunas that you needed a bus or taxi to get anywhere. There was a simple grocery market but no restaurants of any kind nearby. It was a good trip, and I enjoyed my time in Lithuania, but could never really see myself living there.
What a difference a few years can make!
Fast forward to 2007 and my girlfriend was now my wife. After months of waiting on paperwork, she was finally in her new home, in the USA! We decided to go visit her family for Christmas the following year, and WOW, what a change to the Lithuania I had visited a short time earlier!!! There was a giant shopping mall, now, in the center of Kaunas called Akropolis. It was full of the kind of places I loved to shop at, and restaurants and cafes that I enjoyed! Kaunas seemed 'livelier' than before, and I got the distinct impression that things were a bit newer – with the old Soviet-style being replaced with a more modern, "Western" style.
A few years later, and we were back in Lithuania again. This time, to help my wifes' mother purchase an apartment in a sleepy little town called Kaišiadorys. During this trip I experienced a newer microbus system, where the drivers actually understood and spoke some English, a better overall experience in the train system, and a significant increase in the number of people I came in contact with who had an impressive knowledge of basic English!
Charmed by "small-town Lithuania"
Kaišiadorys is a very small town located right between Kaunas and Vilnius – linked to both cities by train. The population is around 8,500 people, and the town itself is more or less 1 long road, about 2 km long. The road has numerous of shops, restaurants, and grocery stores all the way from the train station to the end of the town. I instantly fell in love with this town! It was quiet since it was far away from the "big city". There wasn't the normal traffic noise, and club sounds that you hear in a bustling metropolis. At the same time, it had everything I could ever want or need: Grocery stores on every corner, a few restaurants, and the train station was a 10-minute walk from where my mother-in-law lives.
Since it is a small town, word tends to travel fast! Word spread quickly about 'the American' that was in town. By this time, my knowledge of Lithuanian had grown, and I was comfortable in most situations. Ordering a meal was no problem, asking about something at the grocery store was easy enough, and I even found that I could communicate well enough at the optical store to be able to get a new pair of glasses based on my American prescription!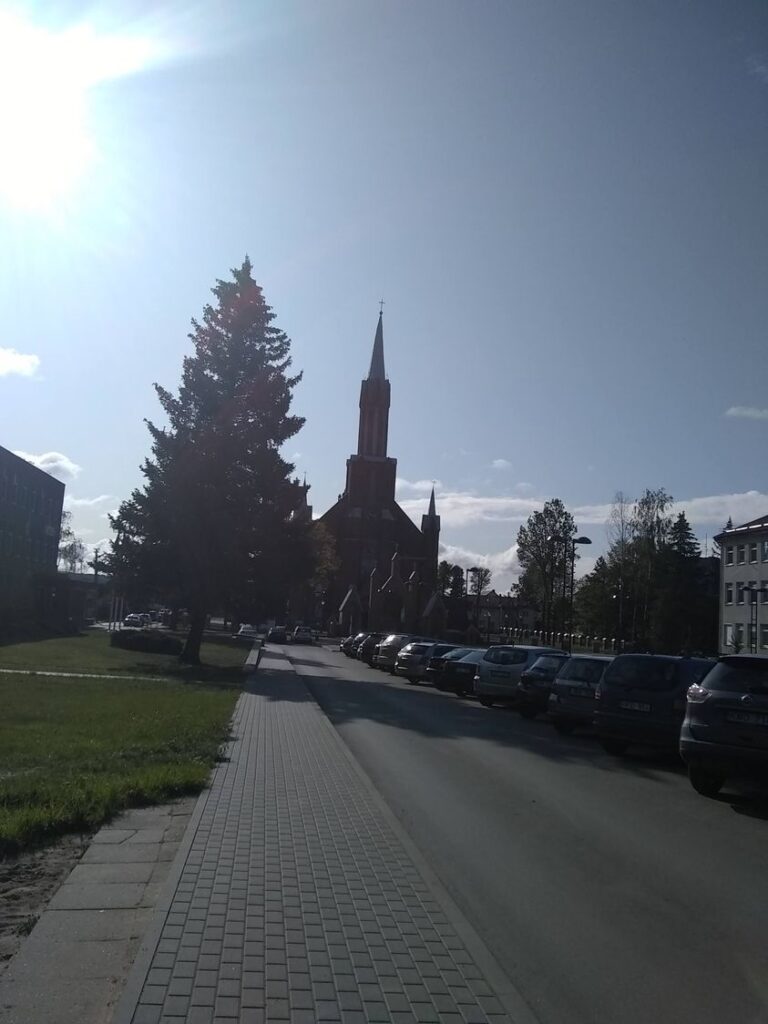 I did, however, make a lot of mistakes and had a huge accent. I would be at a restaurant and the person helping me would actually make a comment like, "ahhh, so you are the American that's visiting". It was funny to me that, even though I hadn't done anything special, people knew of my presence in town! This was even more evident in 2019, when, for the very first time, my parents came with us on a trip to Lithuania. My mother and father are like fish out of water when they are outside of the USA, the stereotypical "loud Americans". Several of the places I would take them in Kaišiadorys would mention that they heard some Americans were in town. This always made me smile.
Lithuania continues its transformation
Our last trip took place in 2020 – and it's clear that Lithuania continues to develop and grow as time goes on. Kaunas was even more modern. That hotel that was left abandoned after the fall of the Soviet Union? It was now, finally, completely demolished, and a bright, shiny new building was now open where it once stood.
Akropolis shopping center has gone through a major renovation: The skating rink and food court is no longer there, and instead, a much more modern area with upscale dining is in its place. Almost every restaurant has menus in Lithuanian and English now, most everyone I come in contact with speaks English at a high level.
I now speak Lithuanian at a fairly good level, but I see the transformation that the country has gone through. From a place that wasn't very tourist friendly, to a very modern, tourist-friendly country!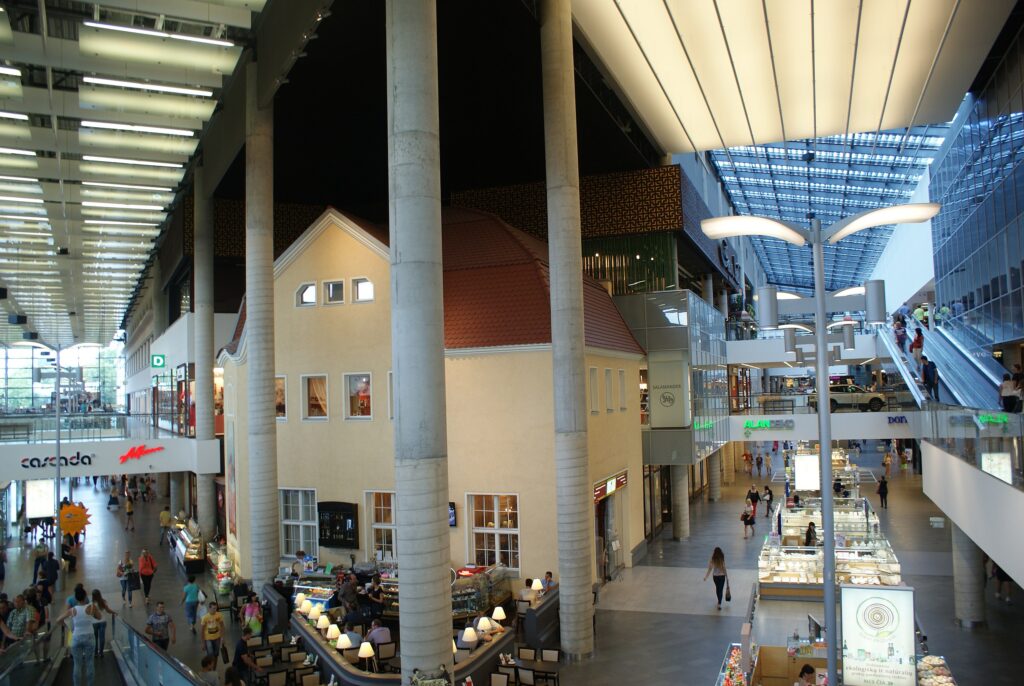 Despite all the new developments and positive transformations of Kaunas, my heart still lies in Kaišiadorys. This tiny little town has stolen my heart. It seemed that people were friendlier there, they enjoyed the fact that I would speak Lithuanian. The fact that my grammar was poor or that I had an accent didn't seem to bother them. The pizza place there, while very small and local, continues to be my favorite in the entire country. The service I get at Optisima Sisters' Optics is top-notch!
I can easily walk down to the train station and take the short train ride into Kaunas. It's a great place! Our hope is to, one day, to move there. I guess, once that happens, the people in town will now say, "ahhh, you're the American who LIVES here!".