Must-Have Apps When Living In Or Visiting Lithuania
Let's face it, having to download a new app for your smartphone is annoying and irritating. It takes time, it takes up space on your phone, and there's often an annoying registration process which requires you to remember yet another password.
If you're like me, you'll be asking yourself "can I get away with NOT downloading this app"? However, sometime's it IS worth the effort. If you're staying more than, say, 2 days in Lithuania, consider getting some of these apps.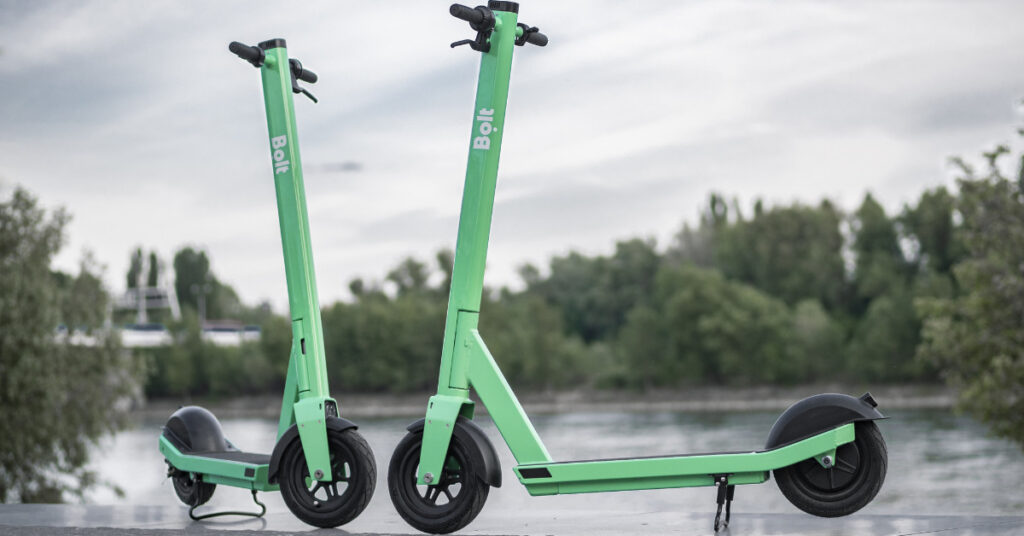 #1. Bolt (Taxi & e-Scooters)
While you can get around on public transportation with coins or a pre-loaded bus card (at least in Lithuania's larger cities), sometimes you need to get somewhere quickly. For that, there's Bolt.
Bolt is a start-up that was founded in Estonia but it's established in many cities around the world, including all over Europe, parts of Africa, Mexico, and more. Simply put, it's 'our' more popular version of Uber or Lyft.
Registration is relatively quick and easy, and it is pretty easy and intuitive to use. Even better is the fact that the one Bolt app is a bit of a '3-in-1' deal since it's also for using the electric scooters that litter Lithuanian sidewalks about half of the year, as well as the new Bolt Drive. Embedded below is a video on how to get set-up in terms of getting a ride.
If you're coming from the airport and you have a lot of luggage – or just arriving at a weird time of the night, then Bolt could be a nice convenient option that is much cheaper than grabbing a taxi outside the airport.
Bolt Drive is the company's new car share program – but if you're not familiar with driving in Lithuania or you have a non-EU license, you may not be able to use this part of the app.
#2. Very standard foreigner/tourist apps: Google Maps & Google Translate
You will likely already have Google Maps on your phone. You might also have their Translate app too. But I think it's worth mentioning anyways.
Google Maps is straightforward and needs very little explanation. It's extremely helpful for navigation and finding your way around. And, of course, you can look at restaurant and business reviews within the app, so you can get a good sense of whether somewhere is worth visiting.
Google Translate, while not perfect, can be helpful in breaking through those language barriers – even if many younger people speak English. But since you're in Lithuania, why not learn a few Lithuanian words in the process? Locals love it when there's a little effort put into learning their language!
#3. Public transportation: Trafi & Žiogas
At the time of writing this piece, Vilnius is in the process of installing new payment machines on its buses. However, these aren't yet functioning.
Trafi is one app that Vilnius Public Transportation uses for both navigation and tickets. And even if you have a paper ticket or a separate card, Trafi is very, very, very good for tracking buses and their schedules. Google Maps has some bus information, but it is often out of date.
For Kaunas, their public bus system uses the Žiogas app for tickets, but uses Trafi for schedules and bus navigation.
#4. Food delivery: Wolt & Bolt Food
If you'd like your food to come to you, there are two main apps for food delivery: Wolt and Bolt Food. Both are relatively easy to setup and operate in similar ways. Many restaurants will be available on both apps, but delivery fees, discounts, and other special deals/incentives may differ.
Apps like these are useful even if you are a tourist. You can get food delivered to your accommodations (hotel, etc), which is particularly nice when the weather isn't ideal for going out.
#5. Other, less important apps
Parking: If you happen to be getting to Lithuania by car, you might want to get m.Parking and/or UniPark. Which of these two apps you will need depends on where you decide to park.
Grocery delivery: Wolt (mentioned above) has a grocery section but you can also check out Barbora and LastMile.
Car sharing: If you have a valid drivers license and want to have a car for a short time, you can check out CityBee, Spark, or Bolt Drive (mentioned above). These should offer much more flexibility than going to a rental company and renting a car – but it really depends on how you are going to use the vehicle. Also note that Spark is exclusively electric cars, so these are better for short trips only..
If you have any apps to add, or want to share your experiences of using any of the apps mentioned, do leave it in the comments section below!