DID YOU KNOW? Taking Photos Of Lithuanian Train Stations Is Forbidden!
Sometime over the summer of 2023, a tourist's phone was confiscated because he took a photo of the Vilnius train station. The station in its current form was built in 1950 in socialist realism style.
As reported by the news site Kauno Diena on July 17th, the tourist wanted to take a photo of the railway station to send to his mother. However, upon committing the forbidden act of photographing the train station without official consent, a security guard confiscated his phone after telling the tourist to delete the photos!
A Lithuanian Railways spokesperson admitted that, in confiscating the phone, the security guard exceeded his authority. However, this spokesperson confirmed that there is a standing order that says it is forbidden to take pictures at the stations without prior agreement from Lithuanian Railways (LTG). As quoted by Kauno Diena and translated, the spokesperson explains the reason, saying:
"The stations belong to strategic infrastructure objects. For security reasons, this procedure has been in force until now. However, there is definitely an increase in the number of railway enthusiasts who want to take pictures next to the trains, by the tracks. This event therefore led to a discussion within the organization. We intend to review the existing arrangements to balance both safety and convenience."

If what the spokesperson says is accurate, then no photos or video can be taken at all Lithuanian railway stations. Photo: Wikimedia
The most comical part of the article was when the spokesperson reports that they are aware of the fact that the man wanted to send a photo of the train station to his mother. To this, they say: "We publicly apologize to him for the unpleasant situation. If he were to contact us, we would correct this error and send him a photo with the station."
Another strange factor in all of this is the fact that there has been a live/interactive "portal" setup outside (and directly in front of) the train station for people to interact in real-time with people located in the Polish city of Lublin. Even promoted by Vilnius' tourism board, it's certainly one of those things you want to take photos of.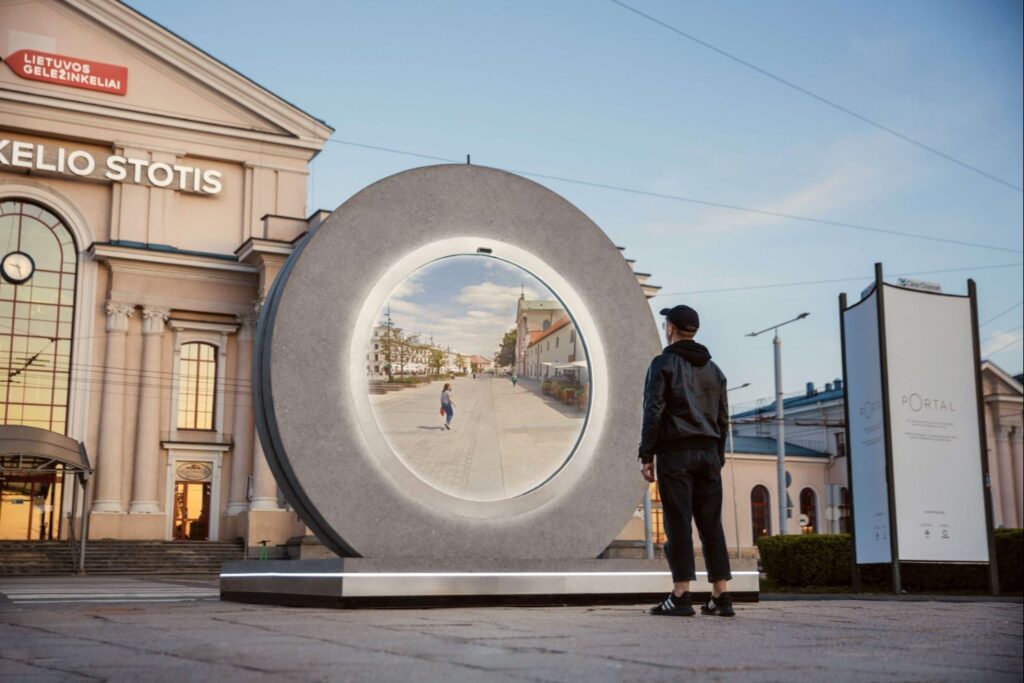 The article ends with the spokesperson saying that the railway organization is reviewing the rules and will inform the public about the results.
For what it's worth, I only learned about the rule when this story came out. Prior to this, I had taken many photos and videos of train stations as part of my efforts to make videos for the Lithuania Explained YouTube channel. At no point during my time filming did anyone tell me about the official policy. While I understand the rule, I can only imagine it will be something that is near impossible to enforce – but I guess we'll have to wait and see!