Taking Long-Distance (Coach) Buses In Lithuania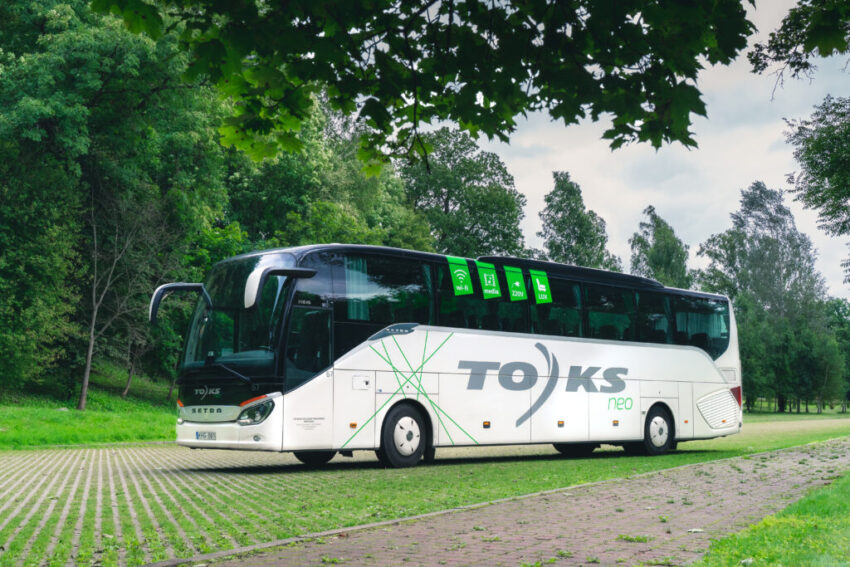 Taking a long-distance bus in Lithuania is easy – whether it's within the country or internationally! That's why this article isn't going to be too long.
Buying tickets online
One way to get started is to buy your ticket online. The official website to do this is autobusubilietai.lt. If you don't speak Lithuanian, that's okay: Just change the site language to English.
Enter your trip details to see what services are available and schedules will show which stand your bus will appear at, and at what time.
In many cases, you can buy your ticket online. You typically don't need to print anything out as the driver will either scan a QR code from the eTicket or just search for your name. However, for other services, you might have to pay the driver when boarding.
Buying a ticket in-person
For services within the country, you'll often be able to buy a ticket directly from the bus driver. I don't like doing this since I never feel certain about whether or not the bus will be full. But sometimes this is the only option.
If you end up buying a ticket from the driver, they will sometimes take bank card, but many times they only take cash. So it would be wise to carry enough cash with you if this happens.
You can also go to the bus station to buy a ticket in person, or at a self-service machine at larger stations. Again, depending on the station and the bus service, you might not be able to do this and you'll be stuck having to pay the driver.
Seat assignments sometimes don't mean anything
On some services, your assigned seat number actually means something, and on other buses, no one really follows these numbers… so just be aware of that too!
Most often, longer routes that are international will respect assigned seating. Shorter, regional services such as Vilnius to Ugmergė will not.
If you have luggage, the driver will often open up the lower compartment for passengers to store their stuff – without asking. Other times, you'll need to explicitly request this from the driver. If you don't speak their language, I'm sure pointing to your large suitcase or bag will be a clear sign of what you need.
International bus services
There are a variety of international bus services that will allow you to reach cities like Tallinn, Minsk, Warsaw, and more. For your convenience, here are links to some companies, taking you to the English version of their sites when possible:
FlixBus: flixbus.co.uk
Ecolines: https://ecolines.net/international/en
Eurolines: https://www.eurolines.lt/en
Lux Express: https://luxexpress.eu/en/
Ecolines tends to be the most budget and potentially most uncomfortable option, while Lux Express seems to offer the most 'luxurious' options at a higher cost. These expensive services tend to include wireless internet and even seatback entertainment systems. There's even a self-serve coffee and tea 'station' onboard! Other services fall somewhere in between.
For international services, don't forget to bring your official government-issued identification!
Good luck and happy travel! The video below is a 'vlog' of a December 2022 trip to Tallinn from Vilnius.