Visaginas: Lithuania's Most Russian Town?
The town of Visaginas is at an interesting place in its history. The town was established to accommodate workers of the Ignalina Nuclear Power Plant and had a peak population of 33,000. But with the power plant no longer generating power and now in the process of decommissioning, Visagina's population has been on a steady decline. As of 2020, it posted a population of roughly 18,000.
This is why Visaginas is at an interesting point in history. Its main reason for its existence will disappear within the next two decades (if all goes according to plan). As we get closer to the full decommissioning of the power plant, more and more workers will be laid off or encouraged to retire.
So what is the present state of Visaginas – and, perhaps more importantly, what is its future?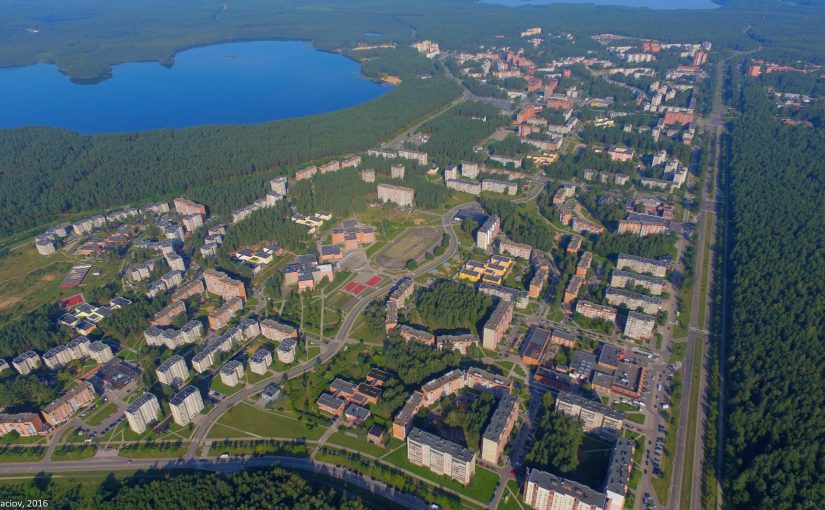 The origin of Visaginas
Founded in 1975, this town was initially named Sniečkus – after Antanas Sniečkus, a former first secretary of the Lithuanian Communist Party. Given this person's role in the Soviet occupation of Lithuania, it's no surprise that the town was renamed in 1992!
According to the website Kathmandu and Beyond, the name Visaginas was presumably used because it was the name of one of the villages bulldozed in order to make way for the new urban development. As already mentioned, the town in its current form has existed to accommodate workers of the nuclear power plant, which had its first reactor generating electricity in 1982.
Essentially, everything about the town was constructed with the nuclear power plant in mind. Its layout, and its infrastructure, including wide roads, fire fighting facilities, and its hospital, all of these were built to serve Igalina's operations and manage a power-plant-related emergency.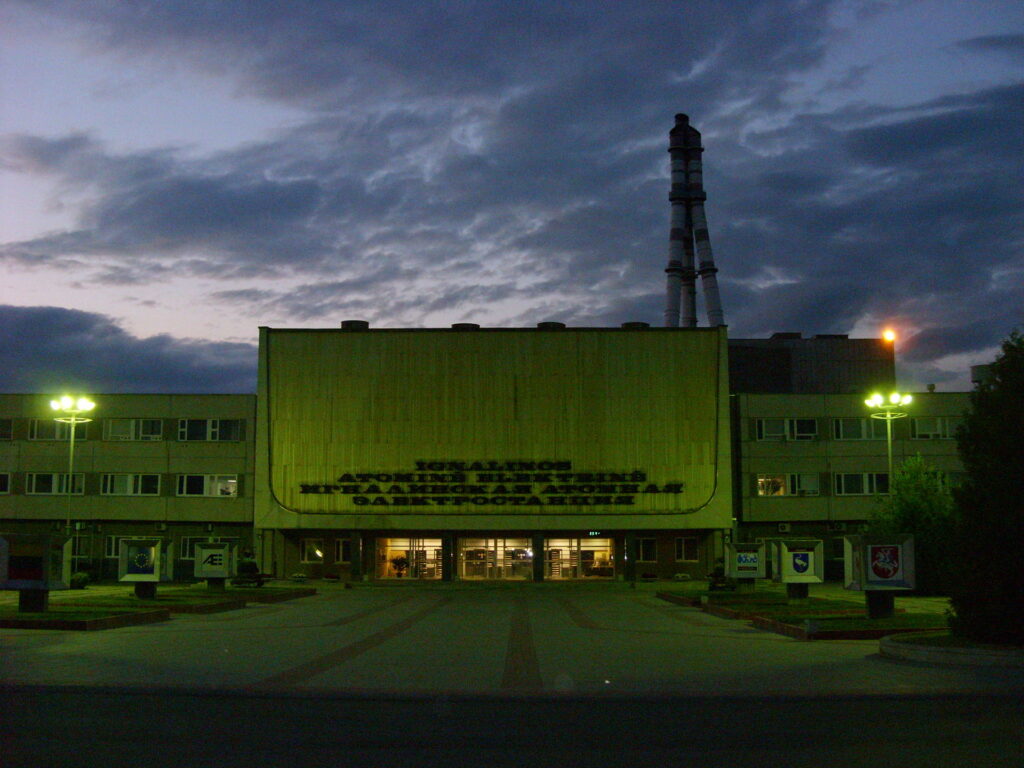 A town dedicated to generating nuclear power
It's not just the town's infrastructure that is specialized. Despite what you may have learned from watching The Simpsons and seeing Homer working as a safety inspector, the people who make up the town of Ignalina – the employees of the power plant – are highly specialized, with many being highly-skilled and highly-educated professionals in the field of nuclear energy.
While most are citizens of the Republic of Lithuania, many of these workers and their families have Russian or Belarusian roots – with many power plant employees even growing up in the same village. This makes sense, considering the fact that Visaginas was a master-planned town created for a Soviet power plant with these specialized workers relocated from across the Soviet Union.
It's this ancestry and heritage that makes Visaginas such a Russian town. Some Lithuanians visiting the town have commented on how strange it was to be within the borders of Lithuania, and hear Russian being spoken in stores, on the street, and in parks.
The slow closure of Ignalina Nuclear Power Plant
It's now been about 13 years since the second and final nuclear reactor was shut down. This took place in 2009, while the first reactor shut down in 2004.
One massive factor in shutting the plant down was Lithuania's accession to the European Union, with the EU making the powerplant's closure one condition for the country's acceptance into the union.
But shutting down a nuclear power plant doesn't happen quickly. With work taking place since the early 2000s, it will take decades to fully decommission Ignalina and its facilities. In fact, it's expected that the grounds of Ignalina will achieve "brownfield" status by 2038, allowing for potential future building development.
Making things even more interesting is the fact that RBMK reactors have never been fully dismantled before. This means that the project is very much in uncharted territory and that the timeline could change.
A town in transition
With this lengthy timeline, we know that there will be a fair bit of power-plant-decommissioning activity for the next 10-15 years. At the same time, however, one has to wonder what Visaginas will do as power plant employees reach pension-age, or are made redundant. The town is already clearly in decline, and there are now many abandoned buildings and unused spaces.
A local resident, who works at the power plant, tells me that a number of things are being considered, including the hosting of data centers, and attracting other investment – perhaps in manufacturing.
A solar farm project is also underway, but this is mainly being set up to offset the power consumption of Ignalina and its ongoing decommissioning works. Yes, it is somewhat ironic that a powerplant needs an external power source!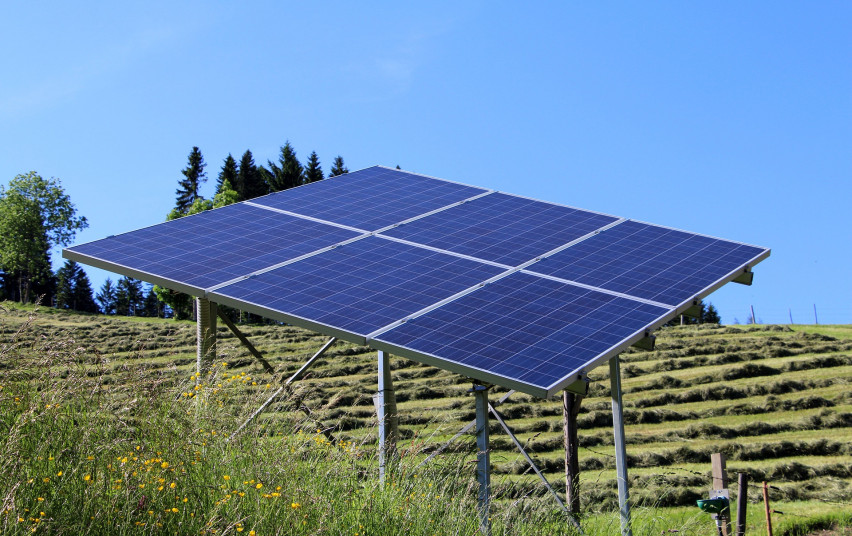 An EU-funded project is also helping to create an industrial park in Visaginas to host small and medium-sized businesses. The aim of the project is to create local jobs, potentially for some of the 2,000 workers still employed at Ignalina.
According to the EU webpage on this project, a major manufacturer of respiratory support devices is investing 10 million euros to construct a factory on the project site. Additionally, the project site will host a "Smart Park" of 777 square meters that will accommodate about 10 small and medium-sized businesses.
So it looks like there are a few future projects meant to replace the power plant. But what else is generating economic activity?
Attracting people to Visaginas
Well, at present, tourism centered around the power plant draws visitors from around the world. Tourists come from all over the world – from as close as other districts in Lithuania to as far away as New Zealand.
But It's not just the walkthrough guided tour of the plant and visits to the Ignalina visitor information center that makes the area worth visiting. Tour companies like Litwild offer bicycle tours taking tourists from Visaginas to Ignalina. The same company offers a tour of the nuclear power plant simulator – which has been used to train and maintain the skills of Ignalina's technicians.
Of course, the power plant won't be around forever, which means the clock is ticking on being able to tour the inside of the facility – or take a wild bicycle ride to the front door.
However, there is talk of plans for a visitor information center to be set up in the area to educate and attract tourists about the existence of Ignalina. It won't quite be the same without the big power plant buildings, but it will be nice to have for people interested in this type of history.
But apart from Ignalina-related tourism, Visaginas has a few other interesting things worth coming for. For starters, the town hosts an annual country music festival. Yes, COUNTRY MUSIC! Named Visagino country' festival, the event is among the largest of its kind in Eastern Europe and has hosted country musicians from as far away as the US, Canada, and Australia.
The town is in a fairly remote part of the country and is surrounded by nature and wilderness. Beyond the Visaginas lake that is on one side of the town, there's also Gražutė Regional Park, which is full of hiking trails, campsites, and opportunities for water activities.
The residents' dilemma: Stay or leave?
There seem to be two opposing views of Visaginas among residents. One view is that the end is near for this town, and that residents should leave to find opportunities further away. The opposing view is that the town still has much to offer and that it's worth staying to create a better future for everyone still living there.
Evgeny Shuklin, a former Olympic athlete, grew up and still lives in Visaginas, and had this to say to Delfi in 2017: "The city had a nuclear power plant and when they closed it, people no longer believed that the city would have any future or vision."
Speaking about the businesses he started, Shuklin says that he wanted to change that situation, saying:
"Everyone is now living out of their suitcases in case they accidentally need to go somewhere. Once there were 5 thousand jobs in the nuclear power plant, and now 2 thousand, and every year another hundred people are laid off. People are afraid, but the situation is improving and when it changes, it will be an impetus for people to invest in small businesses"
Shuklin currently oversees a local restaurant called Prestorante and has a brewery that brews beer under the label Bear&Boar.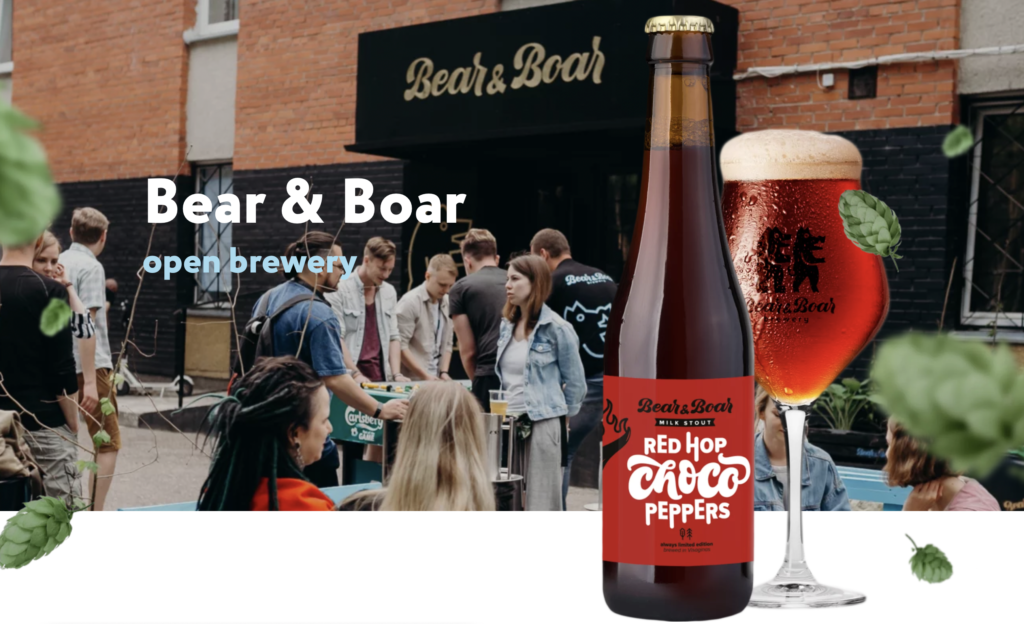 We'll just have to see what happens to Visaginas and what residents of the town choose to do. For now, we recommend visiting this part of Lithuania – whether its taking a tour of Ignalina Nuclear Power Plant during its decommissioning process, or exploring the beautiful forests around town.
Sources, references, and more information: