Is Lithuania A Safe Country To Visit?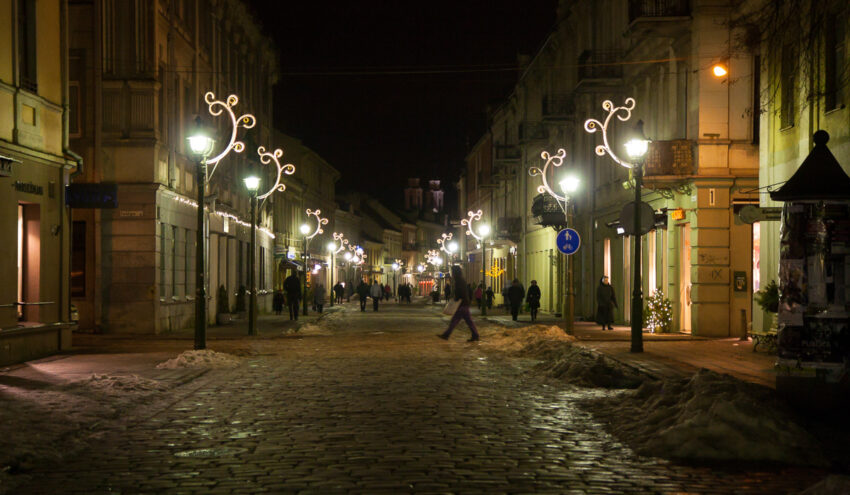 There has been a lot of concerning activity taking place in Eastern Europe in the last few years: A migrant crisis fueled by Belarussian aggression followed by Russia's invasion of Ukraine. With these dramatic events taking place on Lithuania's borders, or in Lithuania's backyard, one might ask "Is Lithuania actually safe to visit or move to?" We'll unpack this question in this article.
The general day-to-day picture
So, first off, living anywhere in Lithuania is generally quite safe. From my own personal experience, living in Vilnius is very safe – even more so than many North American cities. In the couple of years that I've lived here, I've walked through most Vilnius neighborhoods and have never felt unsafe- even in the middle of the night.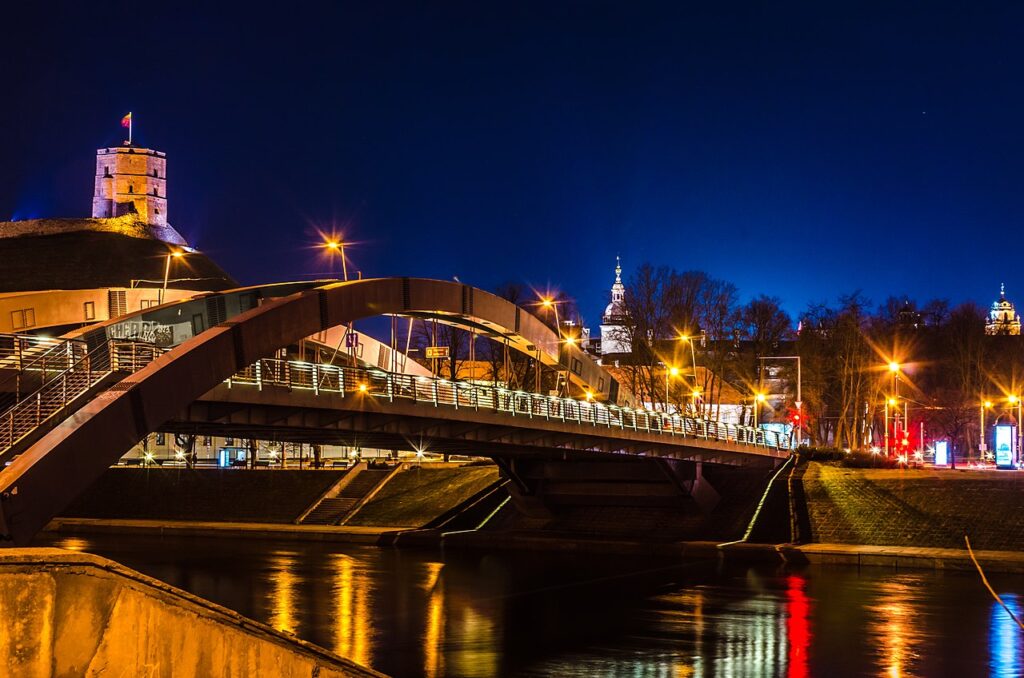 Taking public transport is safe at all times of the day as well. There are occasional instances where a drunk or mentally-ill person will board the bus, and naturally, this might cause feelings of insecurity. However, it's quite rare that these individuals cause harm. If you are worried for your own safety when riding the bus, I would recommend moving towards the driver, or closer to other people. But let's go beyond personal experience…
A U.S. State Department report from 2020 noted that residential thefts and vehicle break-ins can happen from time to time, adding that most violent encounters occur between 10pm and 6am, involving individuals who are alone and/or inebriated. The report adds that Lithuanian drivers can be aggressive and that the country's dark and snowy winters can make for challenging road conditions. To add to this, I would say that falling ice from buildings can be a substantial problem in the winter and spring and slippery roads and sidewalks can also be cause some injury. But I would say that these problems aren't unique to Lithuania and they just require a little preparation and awareness.
But when it comes to crime, the most accurate figures on reported crimes in Lithuania can be found on government's website mapping criminal offenses. This incredibly useful tool allows you to visualize crime reports anywhere in Lithuania based on whatever date range and location you want- right down to individual neighborhoods and types of offenses. If you want to check it out now, click on the link below. Just note that it will also include many non-violent offenses but you can adjust settings to filter for the type of crime you want to get data for:
MAP OF THE DEPARTMENTAL REGISTER OF CRIMINAL OFFENCES
Regional safety and geopolitics
"Zooming out," Lithuania's regional security situation isn't too bad, but I think most Lithuanians are always on edge and alert against Russian aggression. But there is a major deterrent against an invasion and an all-out war: Lithuania's membership in the NATO military alliance.
While none of Lithuania's non-NATO neighbors pose an immediate military risk to the country, Lithuania has been a target of Belarussian aggression in recent months. In 2021, Belarusian president Alexander Lukashenko was accused of trying to destabilize the EU by funneling middle eastern migrants to the borders of Lithuania, Latvia, and Poland. Months earlier, Belarus also forced down a Ryanair jet flying from Athens to Vilnius in order to arrest an opposition journalist. While somewhat alarming, neither of these incidents should be seen as direct threats to visitors of Lithuania.
As alluded to up above, the Russian invasion of Ukraine has raised concern among Lithuanians. Under Soviet occupation from 1940 to 1990, Lithuanians are worried that the country is a future target for Russian president Vladimir Putin. As a result, Lithuanians have been closely watching and fiercely protesting Russia and its actions in Ukraine. They've also been one of Ukraine's biggest supporters – taking in thousands of refugees while raising millions to help Ukraine defend itself.
The big difference between Lithuania and Ukraine, however, is Lithuania's status as a NATO member. A NATO agreement on collective defense means that an attack against one Ally is considered as an attack against all Allies. This offers a reasonable sense of security to Lithuania, which would expect assistance from other NATO members and their larger militaries, should Russian or Belarussian aggression reach its borders.
The risk of another Chornobyl accident? So far so good…
One final thing worth mentioning is the sad and unfortunate risk of nuclear radiation in the event of an attack or accident outside of Lithuania's borders. Whether it's a bomb or a meltdown at a nuclear power plant, Lithuania's proximity might mean that it is affected by such disasters.
The closest perceived risk has been Belarus' Astravyets Nuclear Power plant. This facility is located just 50km from Vilnius, and can even be seen from the city if you're up in a hot air balloon. Lithuania has been concerned about the safety of this plant, but so far, after several years of operations, things have been okay.
Conclusion: Yes! Lithuania is safe!
From everything covered here, it should be clear that everyday life in Lithuania is quite safe- and actually safer than in many larger cities in Europe and North America. The bigger situation in Eastern Europe, however, is a whole other topic that continues to change and develop. But as it stands, Lithuania is quite secure as a member of the NATO alliance.
Regardless of the regional situation, Lithuania remains a beautiful and peaceful country- and a place worth coming to. When it comes to going out as a tourist, I would say the standard precautions should be taken: Stay away from abandoned, poorly-lit spaces and try to avoid flashing valuable items that might tempt thieves – all fairly common-sense-tourist protocol.
Hopefully, you'll consider visiting so you can see for yourself just how safe Lithuania is!