How To Travel Between Vilnius & Kaunas
Vilnius and Kaunas are the two largest cities in Lithuania. In case you didn't already know, Vilnius is Lithuania's capital city while Kaunas served as the country's capital from 1920 to 1939 when Vilnius was seized by Poland. These days there is a lot to see and do in both cities, and both of their airports offer flights to a diverse list of European destinations. So if you're new to Lithuania – let's very quickly go over how to get between these two cities!
#1: Train (Cheapest & Comfortable)
One of the most popular and comfortable ways to travel between Kaunas and Vilnius is the train. This option connects the central train stations (Stotis) of Vilnius and Kaunas. It's worth noting that the city center of Kaunas is about 1.5 kilometers away from the main train station. This means you'll need to get on a bus or do about 15 to 20 minutes of walking to get to the start of Kaunas' famous Laisves Aleja.
At the time of writing, 2nd class tickets will cost around 8 euros each way for the slowest option, and can go up to around 10 euros for the faster and more popular services. 1st class tickets range between 10 and 12 euros.
You can buy tickets online, or by using card or cash at the Vilnius and Kaunas train stations. Or, just hop onboard and buy a train ticket from the conductor (an especially useful method if you're in a hurry!). Buying tickets onboard will cost a little bit more, so keep that in mind.
Trains between the two cities are quite frequent- with over 15 services per day. So if you just miss a train, you usually won't have to wait more than an hour and a half for the next one.
#2: Long-Distance Bus (Most Frequent, Cheap)
The second option is the bus. The main bus stations of both Vilnius and Kaunas are fairly close to their respective train stations. The Vilnius bus station is literally across the street from the train station while in Kaunas, the bus station is a little further down the road (about 500 meters).
Three or four different companies offer service on this popular route. Bus schedules and tickets can be found online at autobusubilietai.lt. At the time of writing, tickets cost between 9 and 15 euros each way- so slightly more than the train. The companies TOKS and Kautra are the two main service providers for trips.
In addition to buying tickets online, you'll be able to buy tickets at machines at the bus station, or at the ticket counter in the station.
For a more detailed guide on taking long-distance buses, click here.
While taking the bus might not be as spacious and comfortable, the main benefit of taking the bus is that it's far more frequent, giving you more flexibility for your trip.
On average, buses take slightly longer than trains- but only by about 10 to 20 minutes. At the same time, the Kaunas bus station is a few hundred meters closer to the Kaunas city center, so that's one benefit to taking the bus.
#3: Taxi/Rideshare & Carshare (Expensive, Comfortable/Private)
You could also try driving yourself by using a car-sharing program. In Vilnius, car sharing is dominated by two companies: CityBee and Spark. At the time of writing, Bolt Drive is the new competitor in town but seems eager to steal some market share.
For CityBee, the online calculator estimates a cost of about 85€ for a round trip in the cheapest car. Spark appears to be 17€ for the day, but you'll have to pay another 40€ or more for the distance. With electric cars- you'll need to also consider the range and if your car has enough battery power to make the trip on a single charge.
One nice thing is that you can finish your trip at both Vilnius and Kaunas Airports. Keep in mind that there will be special spots to park the cars and additional fees for ending your trip at these sites.
Having your own vehicle obviously gives you more flexibility and privacy- but of course, this comes at a big cost when compared to the public transport options. It's best to check out the websites of the car-sharing for any additional fees.
You could also try taking a taxi or Bolt rideshare. This could prove quite expensive- somewhere over 80 euros each way- so it's probably not worth it. Also- it's not even guaranteed that a driver will want to take you all the way there. But it's an option worth mentioning.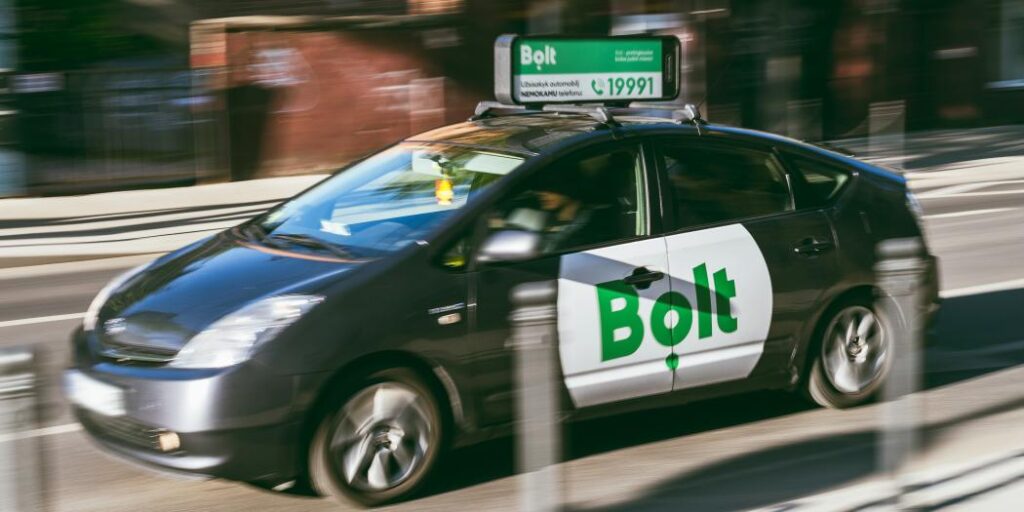 So hopefully this article gives you the information you need to plan a trip to Kaunas (or Vilnius). There's nothing to worry about as long as you check the bus and train schedules ahead of time. Since there are so many options and buses are so frequent, you shouldn't have to wait long if you're traveling from one city to the other at most times of the day.
Have you made the trip between Vilnius and Kaunas before? What's your favorite method? Let us know by leaving a comment down below!