The Cheapest Clothing In Lithuania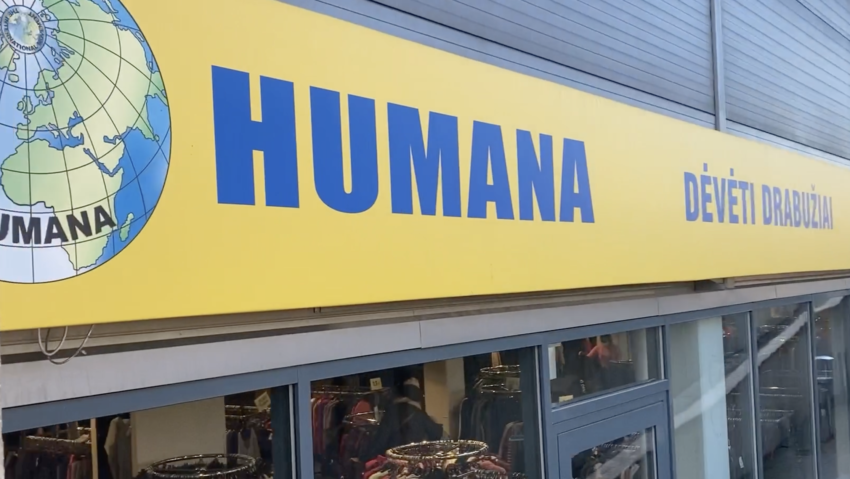 Clothing is an amazing thing. It keeps you warm when it's cold, dry when it's wet, and socially conforming when it's you're expected to have parts of your body covered up! But clothing also has its downsides…
Some of the clothing you want costs more money than you have, people who make those clothes might work in poor conditions (making very little money), and then there's the fact that it creates a whole lot of waste.
In Lithuania, there's are at least two chains of clothing stores that solve at least some of those problems: Humana and Gausa. And no, they're not paying us to do this!
Humana
Humana, a chain of stores found across Europe, uses a business model that sells used clothing while supporting social and sustainability initiatives around the world. But you can also be completely selfish and say that the best part of Humana is getting an entirely respectable-looking outfit for less than 10 euros. They have an interesting way of doing things, so let's examine how it works.
Humana's pricing works on a four or five-week cycle. On the first week, everything is "full price," as a new assortment of used clothing is brought in to replace all the stuff that didn't sell last time. Then, the following week everything is 10% off, and then 10 to 30% off after that. Then, as the days and weeks go by, the discounts get bigger and bigger. Finally, during the last week of the cycle, everything is less than 2 euros, while on the last day, everything is just 50 cents! That's right! Just 50 cents.
My best finds so far: A thick wool coat for 1,50€ and jeans for 3,00€. Either of these items would have easily cost over 80,00€ each brand new!
Checking Humana's website or social media (Instagram) helps to see where the stores are at in this cycle.
Gausa
Gausa is another chain of second-hand clothing stores across Lithuania. According to their website, they have more than 50 shops in Lithuania and 9 stores in Latvia. These stores don't have the same social mission and ethos as Humana, but since used clothing that fits your size and style can be hard to find, it's worth having more stores to check out!
The clothing found at Gausa shops can be better quality, and they might have better brand names. More of the nice stuff at Humana is sold on their online store – Think2, instead of their physical stores. Gausa has an online store too – under the same name.
If you want to get the best deals at Gausa, then you need to sign-up for their loyalty program/card. The more money you spend, the more credit you build up on your card – and this can be applied to future purchases (you might need a Lithuanian friend to help translate some of the terms and program structure though!).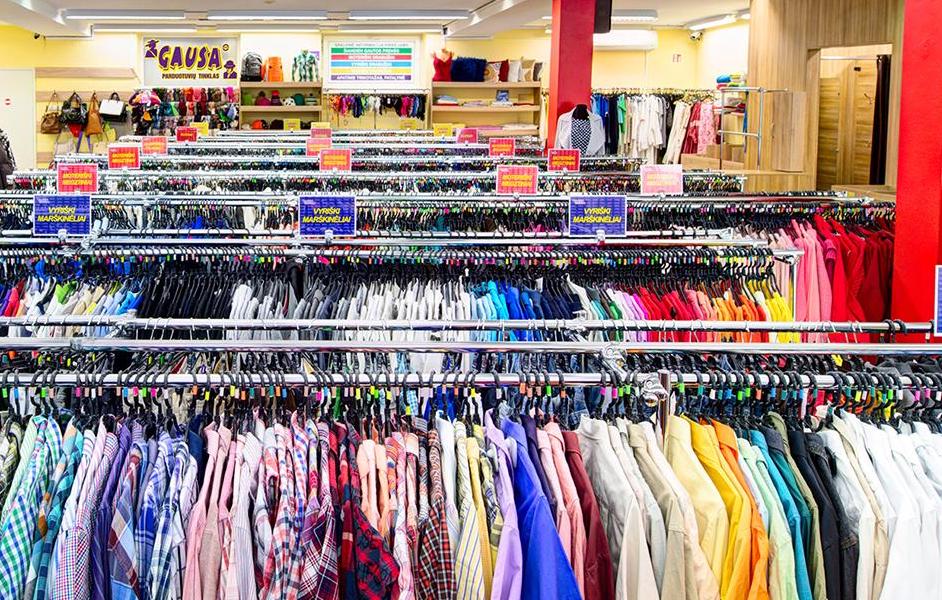 Closing the loop
Of course, buying clothes means you're probably going to have a bunch of old clothes that you'll no longer be wearing.
When you need to make more room in your closest and responsibly get rid of those old clothes, Vilnius has clothing and textile drop boxes scattered throughout the city, mainly in the parking lots of larger supermarkets, or other public spaces. A map showing the locations of all of these clothing dropboxes can be found here.
Good luck on your next shopping trip! If you have any good stories of great things you found at these thrift stores, leave a comment down below!