The Weirdest Grocery Store In Lithuania?
When it comes to buying food, the big supermarket chains are where most people in Lithuania go. There are a few other places as well, like various markets and other smaller stores.
However, last year I came across one store that has one of the most interesting selections of products available – a store that goes by the name of SALE. Since I discovered this place, my wife and I shop here a few times a week since we live nearby to one of their Vilnius locations. Sincere there are some good deals and simply very interesting products, I think it's a place is worth sharing. But this is not at all a sponsored promotion!
A liquidation store?
SALE – as the store name would suggest, offers products on sale! Apparently, at a discounted price. It's an interesting business model – and something that was familiar to me because of a store I grew up with back home in Canada, known as Liquidation World. I understood this to be a store that sold products that other stores or businesses couldn't sell or needed to get rid of.
The term liquidation is what happens anytime someone closes up shop and sells off whatever they have, to pay off debts. This process typically involves selling those goods to liquidation resell firms at a reduced price. The liquidation company turns around and resells to the public at deeply discounted prices. To me, it sounds like this might be some of what's going on at the SALE stores, here in Lithuania.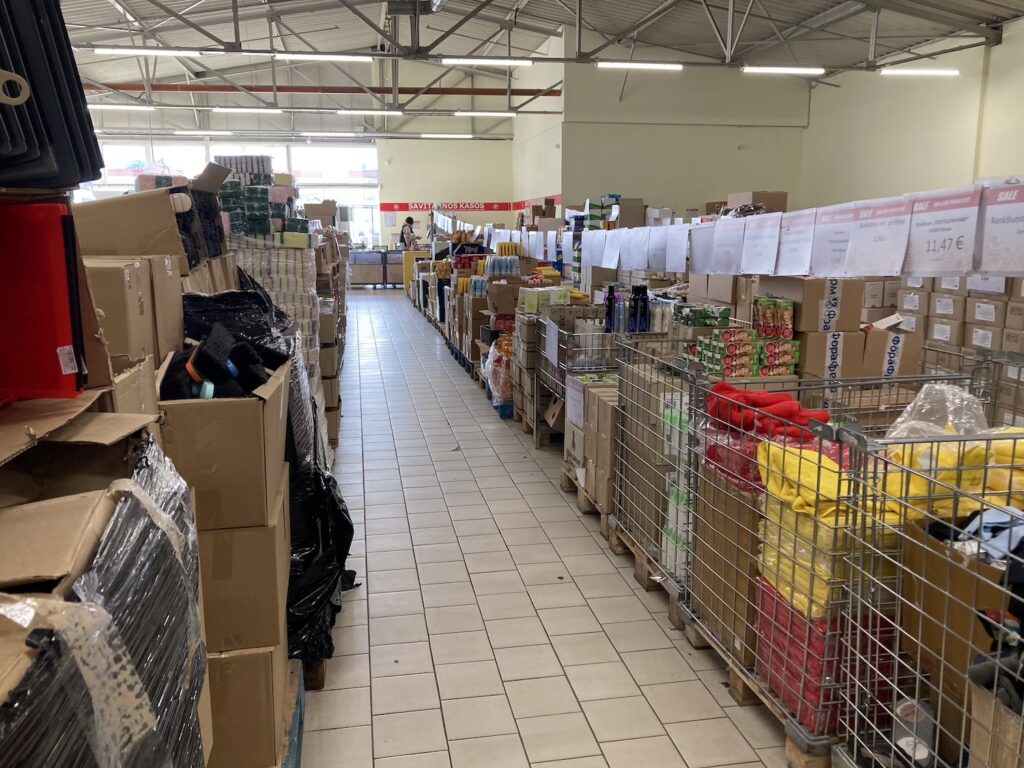 What you'll find at SALE
Many of the products come from outside Lithuania and definitely appear to have been made to sell in markets outside of the country. And this is why the selection at this store is so weird!
Here are some of the weird and wonderful things I've found at SALE over the past few months:
Frozen pizza and chicken broth powder, branded to be sold in Canada
Trader Joe's branded peanut butter
Austrian plum ketchup
Cans of bean sprouts from France
Premium oat milk from Italy
Possibly the most bizarre and faraway products are the Tunisian lollipops and the Japanese lemonade, and there is also a fair amount of Russian and Belarussian product in here. I'm not sure what is and isn't allowed because of sanctions, but I'm guessing most of this stuff made its way into Lithuania before the recent conflicts arose.
The product selection is always changing
With this business model of selling liquidated products, you're definitely not likely to have a consistent supply of the same products. This can be very disappointing if you find something you really like at a good price, but it's also part of the fun of coming back every few weeks to see what's new.
If you're interested, here is more information about the chain of stores:
Instagram: https://www.instagram.com/sale_discount.store/
Facebook: https://www.facebook.com/profile.php?id=100063815100264
Addresses:
Vilnius: Kalvarijų g. 206, 08311
Vilnius (Fabijoniškes): L. Giros g. 15, 06324
Kaunas: Pramonės pr. 16B, 51186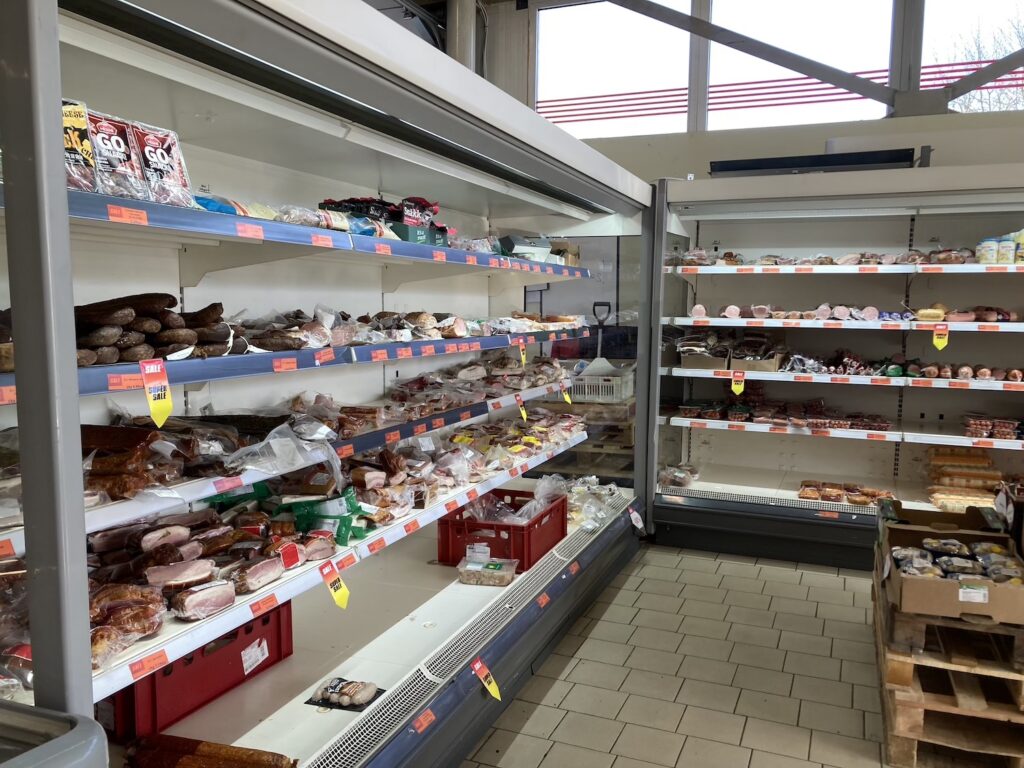 Again, this is not a sponsored post. Truly, I just find it one of those weird and interesting parts of living here in Lithuania – something I wanted to share with all of you out there who live in or might one day visit Lithuania.
Have you ever been to one of these stores? Or is it something you might check out in the future? Leave a comment down below and let me know!