Investing From Lithuania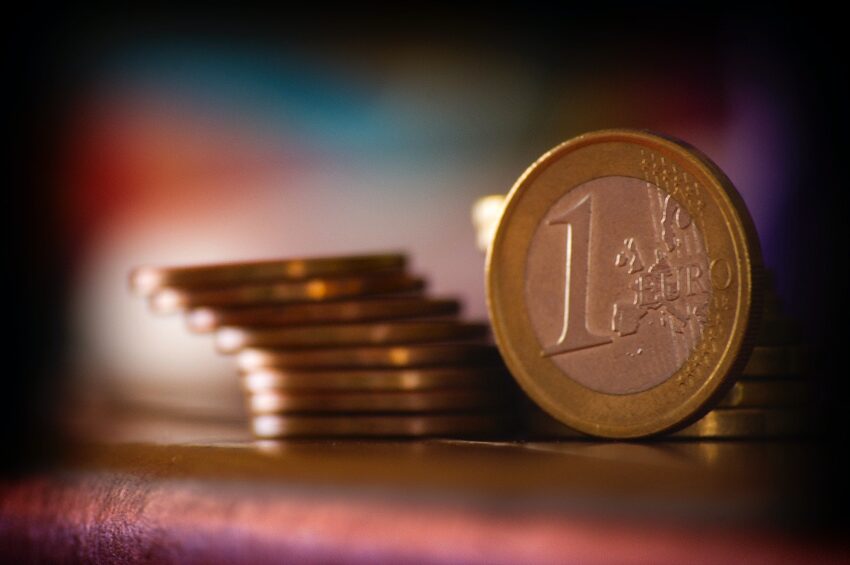 If Lithuania is your new home and you plan to call it home for the long term, then you may want to consider places to save and invest your money. This will be a brief guide covering various platforms people in Lithuania use in the hopes of growing their savings!
Disclaimer: This content is for informational purposes only and does not constitute professional and/or financial advice. It is not sponsored by any of the companies listed below. You alone assume the sole responsibility of evaluating the merits and risks associated with the use of any information below. There are risks associated with investing in securities. Investing in stocks, bonds, exchange traded funds, mutual funds, and money market funds involve risk of loss.
Banking institutions
The most obvious and perhaps most convenient way to invest is through the same bank that you use for your everyday banking needs. Institutions like Swedbank and SEB allow you to buy stocks, bonds, investment funds, and ETFs. For some 'products', trading fees will vary depending on the country of the stock you are buying, but in the case of Swedbank, buying shares of Baltic companies is free of charge (at least at the time of writing).
While it's not one of the giant banking firms, the fin-tech startup Revolut allows for both daily banking as well as stock and commodity trading. For those who are especially brave and risk-tolerant, Revolut even lets you buy and sell crypto.
Profitus
Profitus is a crowdfunding platform that links members of the public with building developments looking for money to get their real estate projects finished. Here's what the company says about its services on its website:
"Profitus evaluates borrower and their projects, supervises and administers financing and settlement processes with investors, manages documents, and represents investors to ensure their interests. In all cases, the invested funds are secured by real estate mortgage."
To explain it simply, maybe an apartment project wants to get started with construction quickly. Instead of waiting for pre-sales and downpayments to trickle in, they turn to Profitus and its users for money to get the work going. They're willing to pay a little extra – and that's where you get around 7-10% interest on the money you invest. Looking at their website, it looks like they are very clear on the yield of each project and the level of risk that you are taking.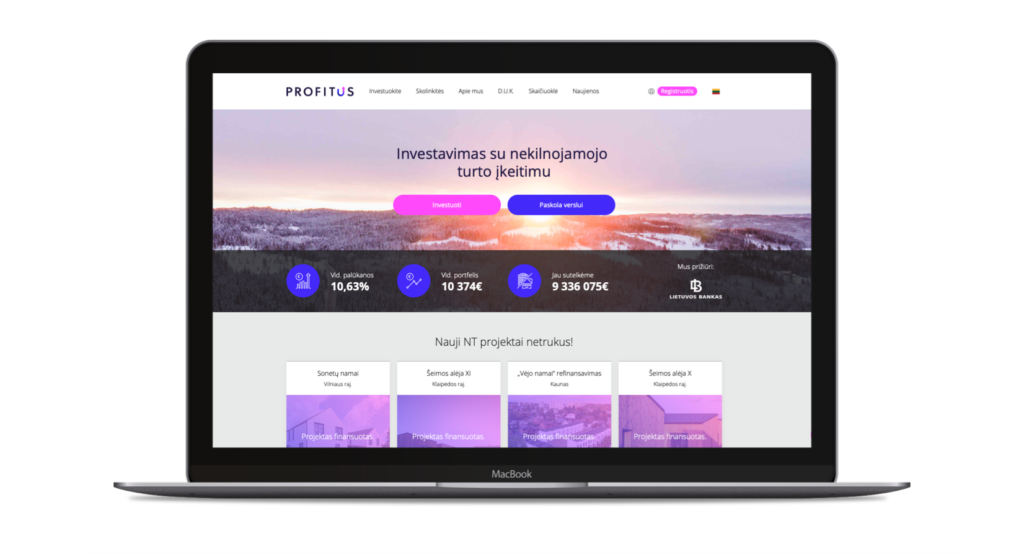 Peer-2-Peer Platforms: SAVY & Finbee
SAVY and Finbee are peer-to-peer (P2P) lending platforms. Apparently, SAVY was the first of its kind in Lithuania.
In short, these fintech firms connect lenders (people with money who want to make it grow) with borrowers (people who need funding quickly, faster than they would be able to save it).
Assuming you are reading this so that you can invest your money, instead of borrowing money from these companies, it's good to know that your money might be used for anything. In fact, Finbee's front page gives numerous suggestions for reasons to take out a loan through them:
Consumption (studies, travel)
Home Improvement
A New Car
Healthcare
Starting a Small Business

Considering these types of reasons, it's safe to say that there is some risk involved. Perhaps a little more than the other platforms and options we list in this article. Each company has their own screening and evaluation process for risk management, so make sure you do your research!
Other fintech companies
There are also quite a few online broker platforms that provide access to foreign markets. This article won't list everything but Freedom24 is one such service.
Looking at their FAQ page, it doesn't look like the company has any specific limits on nationality, although you will need to select your tax residency and provide documents that prove it. What stands out about Freedom24 – at least in my opinion – is its savings D-account. Holding currency in these accounts provides an attractive annual interest rate of 3% for US dollars and 2.5% for Euros. However, the interest accrues daily, meaning that the snowball effect of compounding interest can really grow your savings.
Full disclosure – I haven't tried this platform myself, although my wife has (and continues to). It's been good for her so far, and there have been no complaints. The daily accrual of interest sounds great, but it almost seems too good to be true. But, on the other hand, they have a decent review on Trust Pilot and their website says that customer funds are protected by the EU laws and insured for an amount of up to EUR 20,000 – all of this sounds very reassuring. I think I would probably sign-up just for Freedom24's savings D-account but in my case, I'm already signed up to a few other platforms and I prefer not to make my investments too complicated.
---
Hopefully, this article gives you a rough idea of a few platforms where you can invest your money for the future. If you know of any others suitable for foreigners living in Lithuania, do leave it down in the comments section below!