The Kaunas Bus System: A Basic Introduction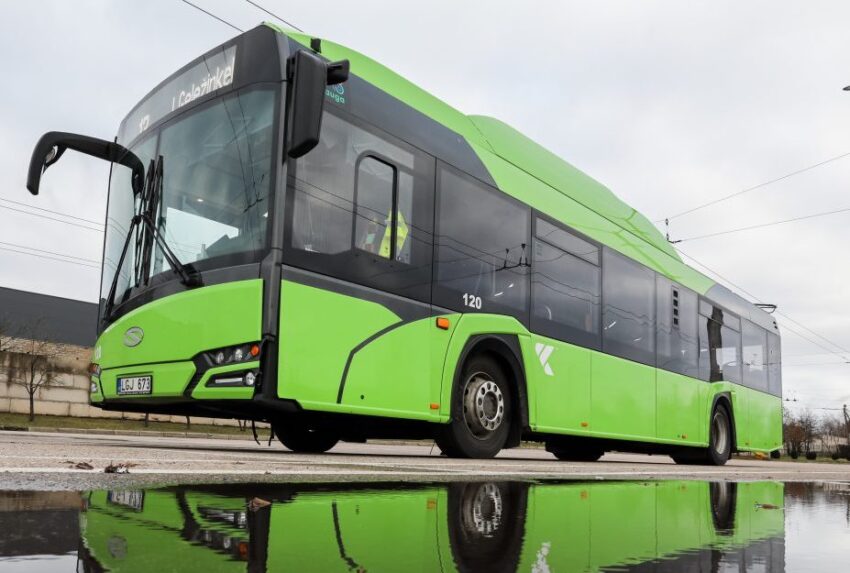 Since we already have a guide on the Vilnius bus system, it's only fair to do the same for Kaunas! So if you're moving to Kaunas, or planning a short-term visit, this guide will give you a very basic introduction to the city's public transportation system and it's colorful green and red buses.
Here, we will cover how to get bus tickets and which app to use for schedules and navigation.
---
UPDATE AUGUST 2023: Buses no longer pull over at all stops (unlike Vilnius). You will now have to press the 'STOP' button to signal to the driver that you would like to get off at the next stop (this is common in many cities like London, UK). To board a bus, make sure you are visible at the bus stop (a quick wave to the bus should help confirm your intention to board the bus).
---
How to purchase bus tickets
To use the bus in Kaunas, there are three ways to purchase bus tickets.
#1: Paper tickets
The first and most straightforward is buying a paper ticket directly from the driver for one euro.
These don't need to be validated, but they're limited only to the bus you're riding- so you can't use the same ticket to transfer to another bus.
This paper ticket is valid for one trip until the end stop of the route and so there's no exact time limit. This is particularly useful if your bus encounters heavy traffic and your trip takes longer than expected!
It's recommended that you pay with exact change. According to the official website, the driver may refuse to accept notes larger than 5 Euros.
#2: Žiogas Card
The next way to buy bus tickets is with the Žiogas Card. Load this special card up with money, and validate an e-ticket by placing the card to the card reader when boarding the bus. Each trip will cost just 0,70€- and so it's cheaper than buying a paper ticket from the driver.
Just like paper tickets, a trip using this card allows you to travel to the end stop of the bus' route. Additionally, you are allowed one free change of bus within 30 minutes of your initial boarding. The website notes that you should still validate your e-ticket by tapping-in when you change buses.
Narvesen is probably the best series of locations to get a Žiogas card since these convenience stores are everywhere. The official site for Kaunas transportation notes that Maxima, Rimi, and post offices in Kaunas will sell the Žiogas card. Just go in, ask for it, and specify how much money you want to load the card with.
It's also good to know that you can purchase passes that range from one month all the way to 3 years! However, longer term passes are only available at the official customer service center, located at Laivės al. 114, Kaunas, in front of E. Ožeškienė st. bus stop.

#3: Žiogas App
And finally for bus tickets, you can use the Žiogas smartphone app. This works quite similar to the card, in that you load it up with money and activate a ticket when you get on a bus. However, this system has its own little quirk…
To activate a ticket with the Žiogas app, you'll need to open the app, select validate ticket, and then scan a QR code on the bus or enter a specific number. After this, select "validate ticket" and then show it to the driver. I initially thought everyone had to board through the front doors- probably because all the back doors on Kaunas buses say "no entry"! However, I quickly learned that people ignore these stickers and board through all doors (if they're open). These stickers must not be relevant since Kaunas buses have card readers placed near the middle and rear doors and not just up at the front.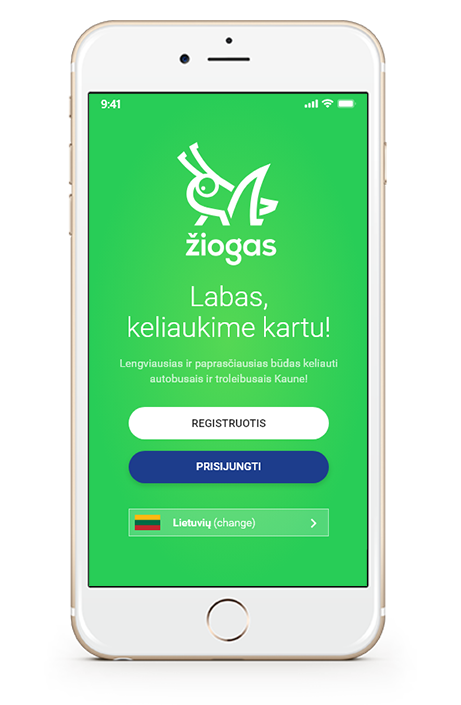 Last points: Fare enforcement & Navigation
Like Vilnius, the Kaunas bus system also has a form of ticket inspection and Kontrole to make sure people are paying the proper amount for their rides. However, I didn't get a chance to see them on my visit to the city.
And finally, to choose the right bus and navigate the city, Kaunas uses the Trafi app just like Vilnius. If you're a Vilnius resident visiting Kaunas and want to use Trafi for navigating and schedules, just go to settings and switch your city.
Using Trafi will provide you with the most accurate schedules and times. However, in Kaunas the app is only for schedules and navigation- and not for tickets, which is a slight inconvenience.
So that's it for the Kaunas bus system. I think it's simpler than the Vilnius system in some ways but a little more complicated in other ways. However, I hope this guide gives you the information you need to get started!
Additional resources: