Is Paupys Worth Checking Out?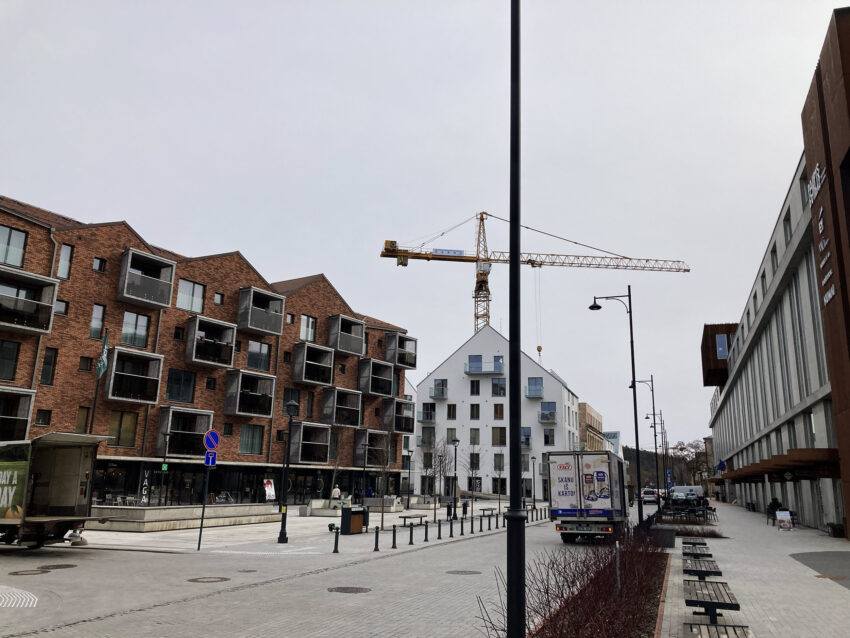 The Paupys neighborhood is just east of the Vilnius Old Town and sits on the south bank of the small and quiet Vilnia River (which is really more like a large creek). On the other side of the Vilnia is the trendy neighborhood and self-proclaimed republic of Uzupis, which is definitely an area we'll have to look at in a future article!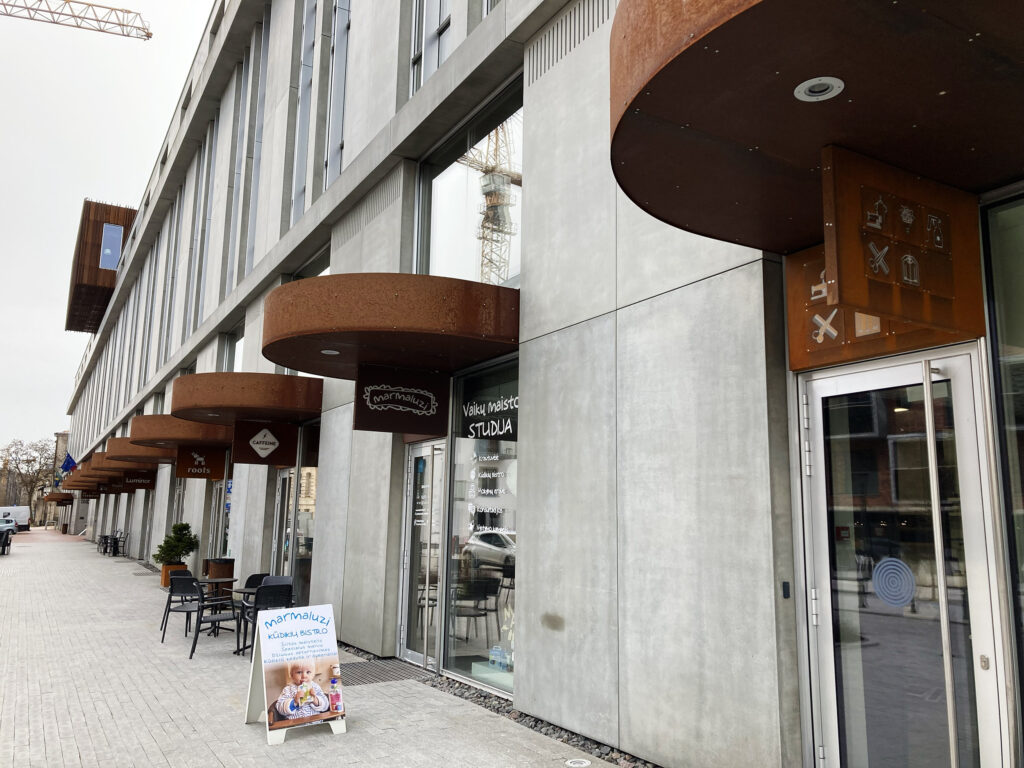 The newer, younger, and trendier part of Vilnius city center
Close to the city center but situated in a picturesque and quiet part of the city, Paupys is trendy and popular as a place to live. With most of the apartments here being brand new, choosing to live in this neighborhood will definitely be more expensive than other areas further away from the city. Most one-bedroom (or two-room) apartments here are 200,000-300,000€.
The area is small but incredibly beautiful and picturesque – and all very, very new. The town square is surrounded by apartments that have trendy little shops on the ground floor. Across the road, there's a business center with a small supermarket, a bakery, a pharmacy, and more. This plan and layout makes everything very walkable for residents – which is good, since automobile access to this area is pretty bad!
Paupio Turgus
Paupio Turgus- or the Paupys Market is a large, enclosed space with a large number of different food vendors. There are also a few market-type shops in here. Simply put, it's a big open food court – but a very chic and trendy food court with a great atmosphere!
The diversity of restaurants and food stalls is great – selling everything from ramen to burgers, to Georgian food. If I understand correctly, the floors above, that overlook the eating area, are office spaces.
According to the Paupio Turgus website, the market has 17 restaurants, three organic and fresh food shops, and three bars. They also mention that there are around 1300 plants inside- which is definitely a noticeable feature as you look around.
If you are going to be eating here, just place your order with any of the food stalls, and you'll be given a buzzer to alert you when your food is ready for pickup. There's no table service, and you'll be expected to put your tray and waste in a designated spot – just like a cafeteria.
Is it worth the trip?
Paupys certainly lacks the history and old-world architecture of Vilnius Old Town. But it definitely has its own distinct charm. Since it's literally a 10-minute walk from the edge of the Old Town and just beside Užupis, it's worth checking out if the weather is nice.
The walking path along the Vilnia is lovely and if Paupys is the 'destination', then Paupio Turgus makes for a perfect lunch or dinner spot.
If you've been to Paupys, share your opinion of the area by leaving a comment down below!